Ingenjören
nr 5 – 2015
Drömfabriken som försvann
client: Ingenjören Magazine
An article about work related age discrimination. 
Editorial illustrations for the article 'Drömfabriken som försvann' a translation of Esther Kaplan's awardwinning article 'Losing Sparta' originally published by Virginia Quarterly Review in 2014. 
The article describes how a Philips lighting plant in Sparta, Tennessee got off-shored to Monterrey, Mexico, despite being rated the top Philips plant in its class.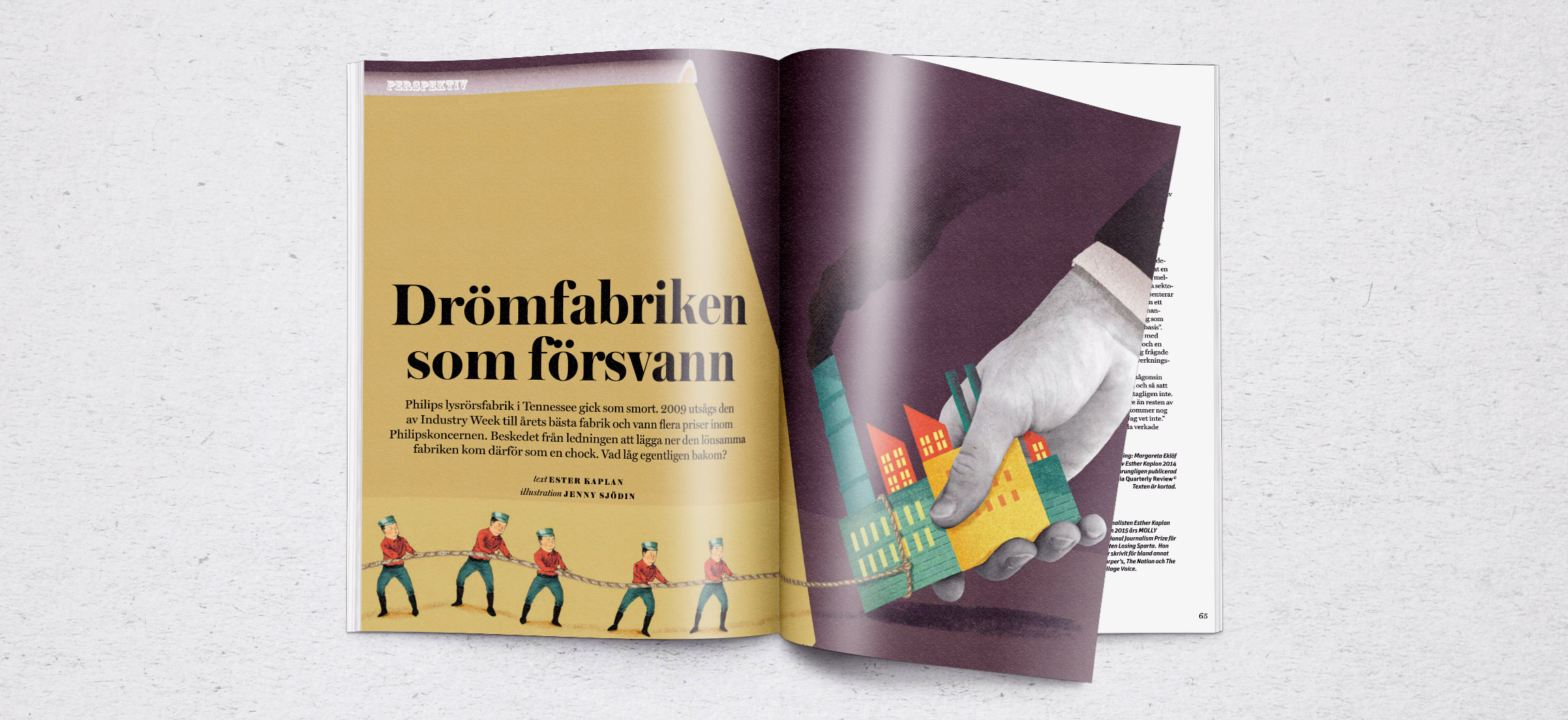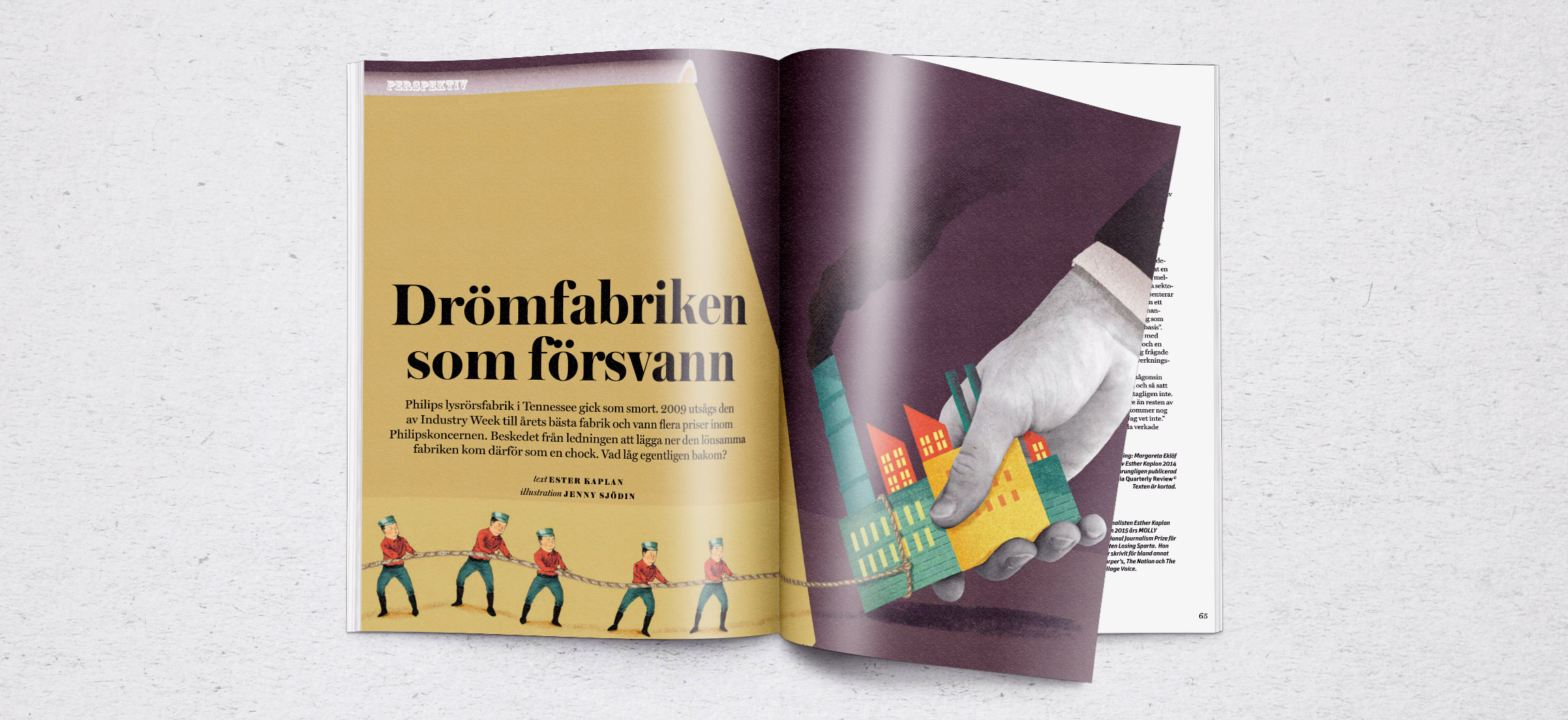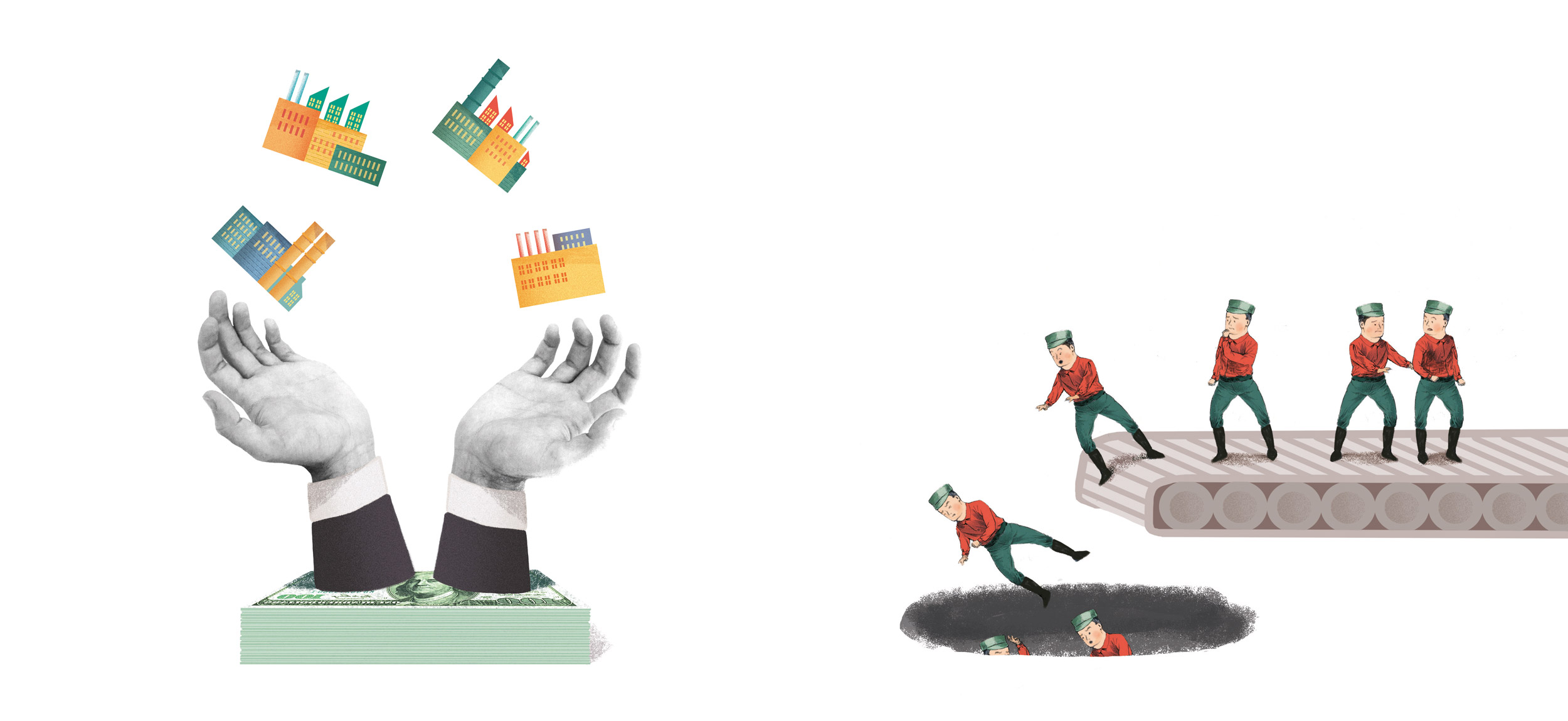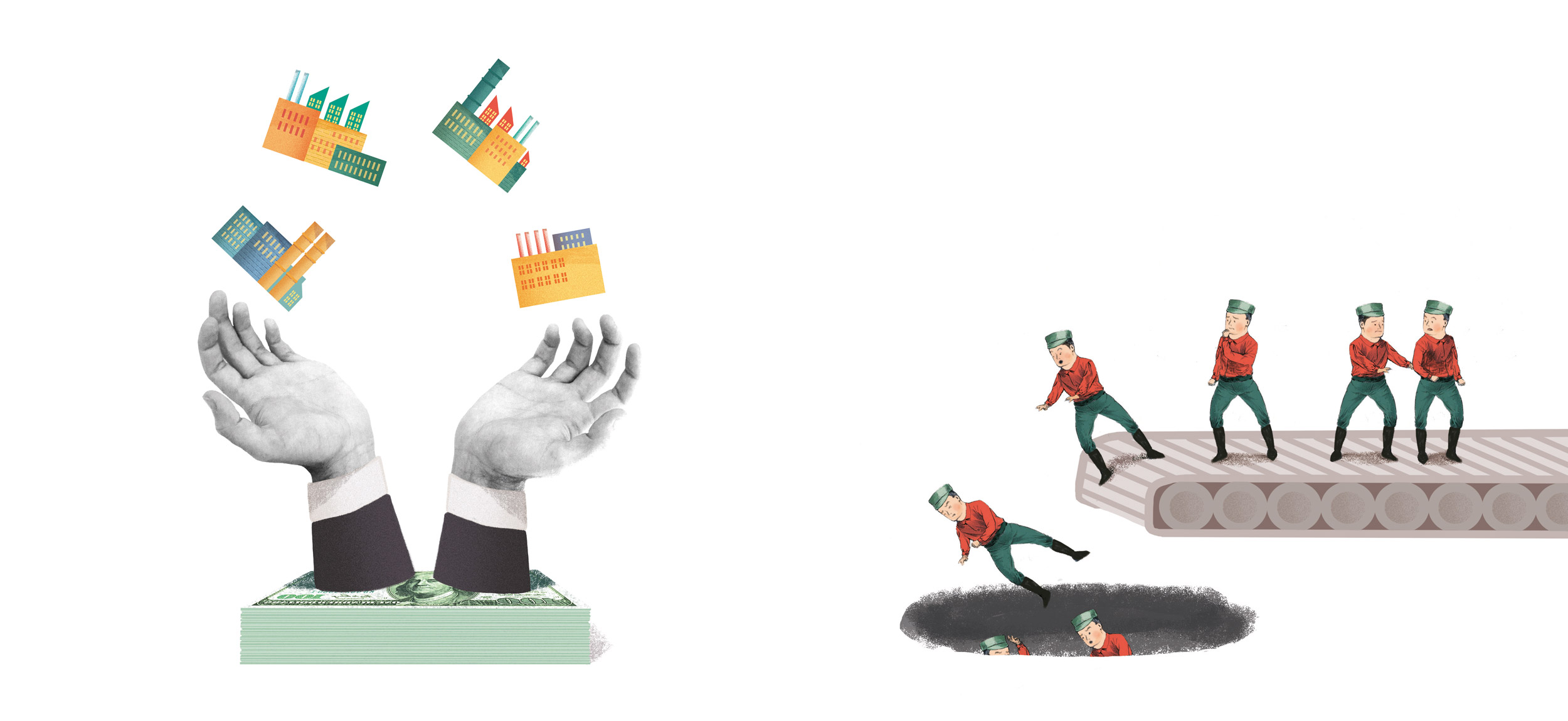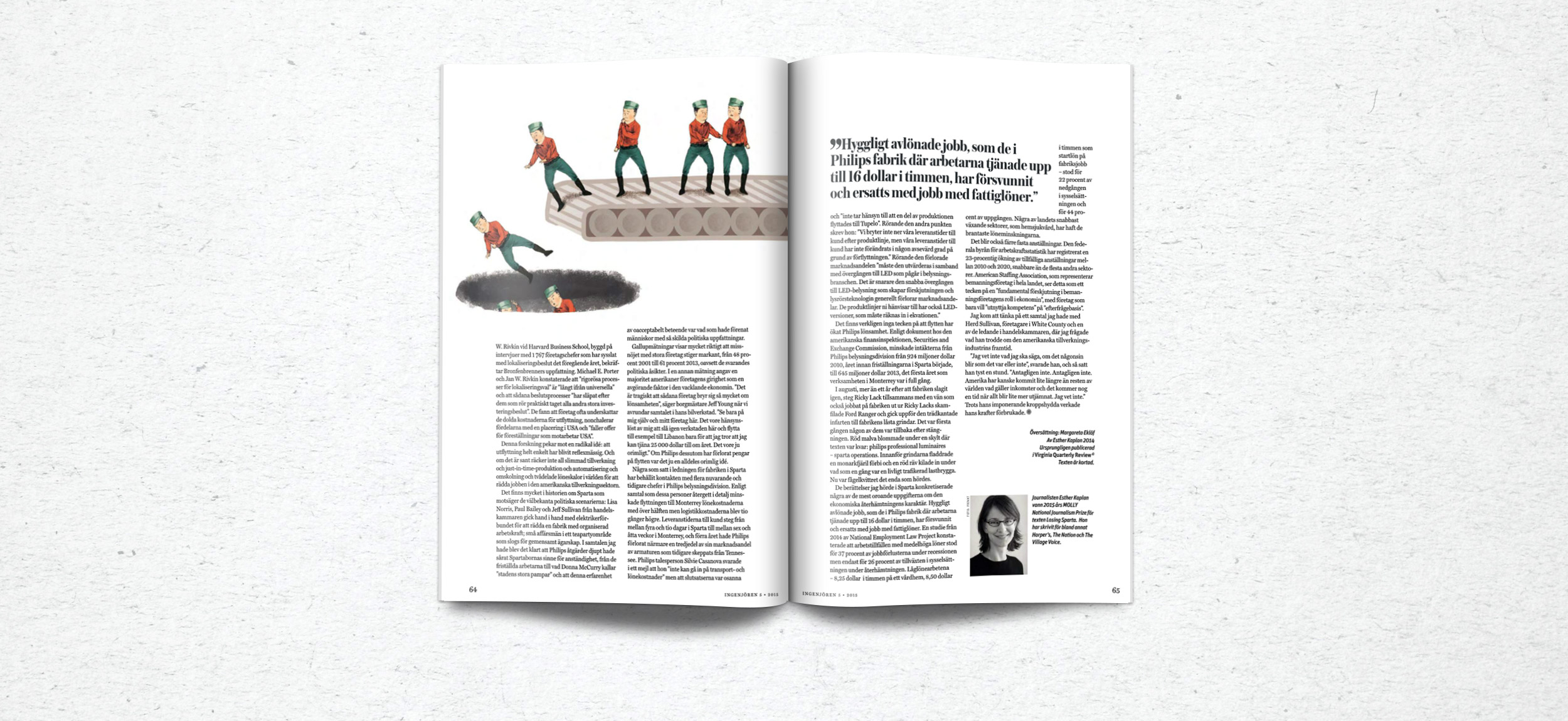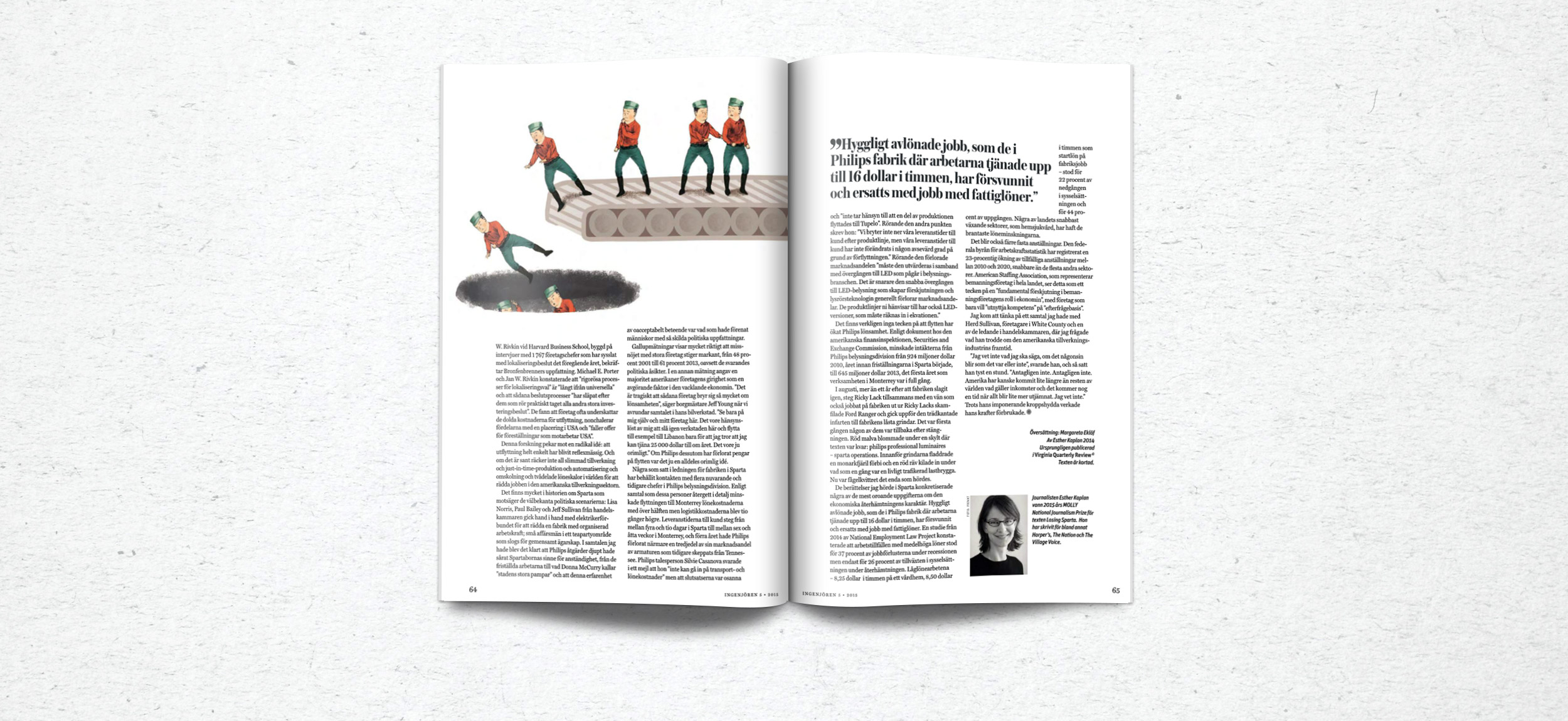 More illustration projects
You find me in my studio: Gustavsbergs Konstcenter, vån. 4, Chamottevägen 6, 134 40 Gustavsberg, Sweden